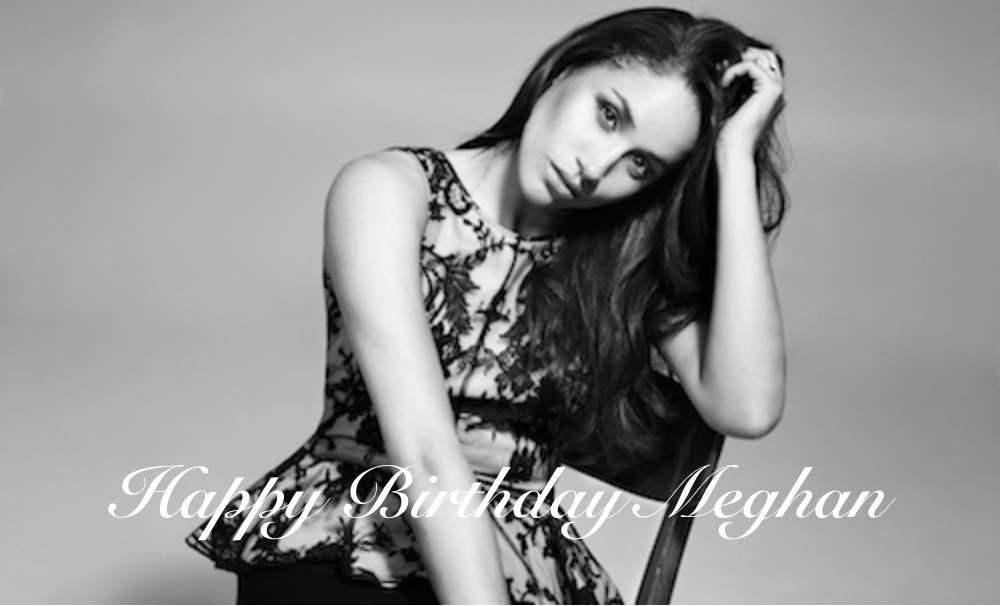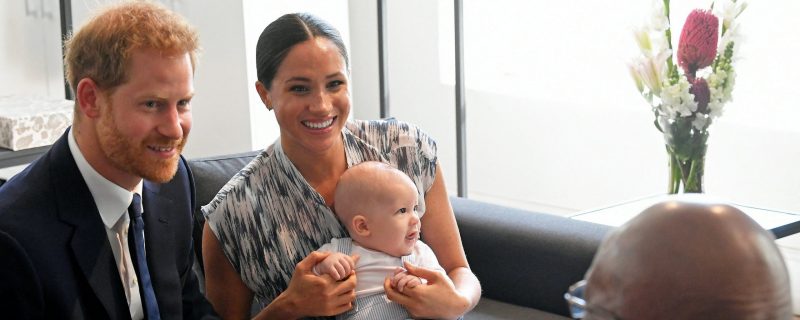 Prince Harry and Meghan Markle's newest bundle of joy has arrived!

The Duke and Duchess of Sussex have welcomed a baby girl, a baby sister for their 2-year-old son Archie Harrison, a spokesperson for the couple announced on Sunday, June 6. Her name pays tribute to both Queen Elizabeth II and Harry's late mother, Princess Diana.

"It is with great joy that Prince Harry and Meghan, The Duke and Duchess of Sussex, welcome their daughter, Lilibet "Lili" Diana Mountbatten-Windsor, to the world," the statement said. "Lili was born on Friday, June 4 at 11:40 a.m. in the trusted care of the doctors and staff at Santa Barbara Cottage Hospital in Santa Barbara, CA. She weighed 7 lbs 11 oz."

The statement continued, "Both mother and child are healthy and well, and settling in at home. Lili is named after her great-grandmother, Her Majesty The Queen, whose family nickname is Lilibet. Her middle name, Diana, was chosen to honor her beloved late grandmother, The Princess of Wales. This is the second child for the couple, who also have a two-year-old son named Archie Harrison Mountbatten-Windsor. The Duke and Duchess thank you for your warm wishes and prayers as they enjoy this special time as a family."

Meghan and Harry also said in a personal message posted on their Archewell charity website, "On June 4th, we were blessed with the arrival of our daughter, Lili. She is more than we could have ever imagined, and we remain grateful for the love and prayers we've felt from across the globe. Thank you for your continued kindness and support during this very special time for our family."

The website also stated, "While the Duke and Duchess are on parental leave, Archewell will continue to do important work and publish stories on the site. We look forward to seeing you!"

In addition, the message read, "For those inquiring on sending gifts, we would ask that you support or learn more about these organizations working for women and girls: Girls Inc., Harvest Home, CAMFED or Myna Mahila Foundation."

Meghan and Harry announced their pregnancy on Valentine's Day with a photo of the couple that showed the 39-year-old actress and activist's baby bump. "We can confirm that Archie is going to be a big brother," a representative said at the time. "The Duke and Duchess of Sussex are overjoyed to be expecting their second child."

During their explosive tell-all sit-down with Oprah Winfrey that CBS aired on March 7, the twosome revealed they're expecting a baby girl, and that the child would arrive in the summertime.

Harry, 36, couldn't contain his excitement as he gushed to Oprah about his little girl on the way. "To have any child, any one or any two would have been amazing," he said, "But to have a boy and then a girl, you know, what more can you ask for? But now, you know, now we've got our family. We've got, you know, the four of us and our two dogs, and it's great."

As for whether more little ones might be in the cards, the couple, who are currently based in Santa Barbara, California, told the TV icon they would be done once they welcome the second baby, with Meghan adding, "Two is it."
Source: E! Online
Hello Everyone,
The very-much anticipated interview with Oprah was released in the US yesterday on CBS. For the record, no subject was off the table and the Duke & Duchess of Sussex have not been paid for their participation.
If you are based in the UK, the interview will air tonight on ITV (9pm).
Please see below a resume from The Telegraph of what The Duke & Duchess of Sussex discussed with Oprah during the two-hour interview:
The Duchess of Sussex has revealed she contemplated suicide but was rebuffed when she sought help from the Royal Household. She told Oprah Winfrey that she felt so unsupported and alone: "I just didn't want to be alive any more."

Meghan, 39, said she "went to the institution for help" but was told it would not be forthcoming as it "wouldn't be good for the institution".

The Duchess said that, in her desperation, she even went to the HR department but was told that while they sympathised, they could not do anything as she "wasn't staff".

Among a series of dramatic and damaging revelations, she revealed that one member of the Royal family raised concerns during "several conversations" with Prince Harry about the darkness of their unborn child's skin.

She suggested that such worries were one of the reasons Buckingham Palace decided that Archie, when he was born, could not be made a prince.

The Duchess also claimed that her sister-in-law, the Duchess of Cambridge, had once made her cry, as opposed to the other way round.

The couple said they had been left unprotected and let down by the Royal family, suggesting they were eventually forced to walk away when their appeals for help fell on deaf ears. They said they were eventually "cut off financially".

Prince Harry, who joined his wife and Ms Winfrey for the second half of the interview, revealed that his relationship with his father, the Prince of Wales, had also suffered significant damage.

He said Prince Charles had stopped taking his calls after he"took matters into his own hands".

With sadness, he added: "There's a lot to work through there. I feel really let down because he's been through something similar. He knows what pain feels like and Archie's his grandson."

Archie duchess of sussex
Archie made an appearance in footage shown during the interview
The Duke suggested that other members of the Royal family had been jealous of the ease with which Meghan fitted into royal life and the phenomenal public reaction she received.

In lighter moments, the couple revealed they had secretly married in their back garden three days before the spectacle of their big royal wedding in Windsor. The ceremony was conducted by the Archbishop of Canterbury.

"It was just the three of us," the Duchess smiled.

The couple also revealed that they were expecting a girl. It is thought to be the first time a member of the Royal family has revealed the gender of an unborn baby
Source: The Telegraph
The Duchess claimed victory on both privacy and copyright claims as experts say costs could reach £5m.

The Duchess of Sussex has claimed a victory over "moral exploitation" after winning her High Court privacy case against the Mail on Sunday.

As a judge on Thursday ruled that the publication of extracts of a private letter she sent to her father was "manifestly excessive" and unlawful, she declared: "We have all won."

The Duchess hailed a "comprehensive" victory on both privacy and copyright, saying: "We all lose when misinformation sells more than truth, when moral exploitation sells more than decency, and when companies create their business model to profit from people's pain."

The Duchess sued Associated Newspapers for breach of privacy and copyright relating to the publication of five articles – two on MailOnline and three in the Mail on Sunday – in February 2019.

The strategy, deemed risky by many, was vindicated as she successfully applied for a summary judgment, a legal step that will now see the case resolved in her favour without trial.

The move will avoid the prospect of having to face her father, Thomas Markle, in a high stakes courtroom clash that could have damaged both her brand and reputation.

However, media experts described it as "a bad day for press freedom," acknowledging that the case was widely expected to go to trial so the evidence could be tested.

The ruling also means the testimony of four Buckingham Palace aides who said they could "shed light" on the issues at stake, as well as that of five of Meghan's friends who spoke about her to People magazine, will not be heard.

One media law expert, who declined to be named, said the costs of the case were likely to be in the region of £5m.

The lawyer said damages for the breach of privacy could be as high as £300,000 but that the award for the infringement of copyright could far exceed that because the Duchess is entitled to seek "an account of profits" – that is any profit made by Associated Newspapers as a result of articles using her letter to her father.

A hearing would have to assess what profits were made by the publisher's as a result but could potentially be huge.

In the year ending September 2019, covering the period when the letter was published in February, Associated Newspapers made a pre-tax profit of £59 million and after tax of £47 million. A court would have to decide the extent of the profits the newspaper and website made from publishing its articles on the letter.

Mr Justice Warby, who heard the summary judgment application over two days at the High Court, said the Duchess had a "reasonable expectation" that the contents of her five-page letter would remain private.

"The majority of what was published was about the claimant's own behaviour, her feelings of anguish about her father's behaviour, as she saw it, and the resulting rift between them," he said. "These are inherently private and personal matters."

The judge said the "only tenable justification" for publication would have been to correct some inaccuracies about the letter contained in an article in People magazine.

The article, headlined The Truth About Meghan, was based on anonymous interviews with five of her friends and provided the first public reference to the letter.

Mr Justice Warby went on: "The inescapable conclusion is that… the disclosures made were not a necessary or proportionate means of serving that purpose. For the most part they did not serve that purpose at all."

He added: "Taken as a whole, the disclosures were manifestly excessive and hence, unlawful. There is no prospect that a different judgment would be reached after a trial."

The judge also found that the newspaper articles infringed the Duchess's copyright as they "copied a large and important proportion of the work's original literary content".

But he acknowledged there was a question over whether she was the "sole author" amid claims the Kensington Palace communications team helped write it.

The judge said a partial trial on the copyright could go ahead but warned Associated Newspapers against the wisdom of doing so.

"The Court regards the defendant's factual and legal case as occupying 'the shadowland between improbability and unreality," he said.

Despite the breach of privacy ruling, the judge published previously unseen extracts of the letter in his 53-page judgment, insisting it was necessary to explain his conclusions.

They included a reference to her desire to protect the privacy of future children and Thomas Markle's attempt to cover up the fact that he staged paparazzi pictures.

"We… told you if we tried to protect you from the story running (something we've never attempted to do for anyone – ourselves included) that we wouldn't be able to use that strength to protect our own children one day," she said. "Even knowing that you said it wasn't true."

The Duchess also berated her father for his "obsession with tabloid media" and said his fascination had turned into paranoia about how he was portrayed.

"To suffer through this media circus created by you is all the more devastating," she added, revealing that she "refuses to read any press".

In a lengthy statement released after the ruling was handed down, the Duchess accused the Mail on Sunday of "illegal and dehumanizing practices" and said such "tactics" had been used too long without consequence.

"I share this victory with each of you—because we all deserve justice and truth, and we all deserve better," she said.

Mark Stephens, a leading media and human rights lawyer with Howard Kennedy solicitors, said: "This is a bad day for press freedom and a good day for the Duchess. Nobody saw this judgment coming. People expected this to go to trial and test the evidence."

Steven Heffer, head of media and privacy law at Collyer Bristow, said: "This is a great victory for the Duchess and clearly the Mail on Sunday would have loved the drama of a big trial of which they are now deprived." He said the newspaper was always likely to lose the case because this was "always a very private letter".

An Associated Newspapers spokesperson said they were "very surprised" by the ruling and disappointed that they had been denied the chance to have the evidence tested in open court.

It has yet to decide whether to appeal.
Source: The Telegraph
The Duchess of Sussex, revealed in a deeply personal essay in the New York Times Opinion section today that she had miscarried her second child with Prince Harry in July, bringing light to an experience shared by many grieving families who often suffer in silence.
THE LOSSES WE SHARE

Perhaps the path to healing begins with three simple words: Are you OK?

It was a July morning that began as ordinarily as any other day: Make breakfast. Feed the dogs. Take vitamins. Find that missing sock. Pick up the rogue crayon that rolled under the table. Throw my hair in a ponytail before getting my son from his crib.

After changing his diaper, I felt a sharp cramp. I dropped to the floor with him in my arms, humming a lullaby to keep us both calm, the cheerful tune a stark contrast to my sense that something was not right.

I knew, as I clutched my firstborn child, that I was losing my second.

Hours later, I lay in a hospital bed, holding my husband's hand. I felt the clamminess of his palm and kissed his knuckles, wet from both our tears. Staring at the cold white walls, my eyes glazed over. I tried to imagine how we'd heal.

I recalled a moment last year when Harry and I were finishing up a long tour in South Africa. I was exhausted. I was breastfeeding our infant son, and I was trying to keep a brave face in the very public eye.

"Are you OK?" a journalist asked me. I answered him honestly, not knowing that what I said would resonate with so many — new moms and older ones, and anyone who had, in their own way, been silently suffering. My off-the-cuff reply seemed to give people permission to speak their truth. But it wasn't responding honestly that helped me most, it was the question itself.

"Thank you for asking," I said. "Not many people have asked if I'm OK."

Sitting in a hospital bed, watching my husband's heart break as he tried to hold the shattered pieces of mine, I realized that the only way to begin to heal is to first ask, "Are you OK?"

Are we? This year has brought so many of us to our breaking points. Loss and pain have plagued every one of us in 2020, in moments both fraught and debilitating. We've heard all the stories: A woman starts her day, as normal as any other, but then receives a call that she's lost her elderly mother to Covid-19. A man wakes feeling fine, maybe a little sluggish, but nothing out of the ordinary. He tests positive for the coronavirus and within weeks, he — like hundreds of thousands of others — has died.

A young woman named Breonna Taylor goes to sleep, just as she's done every night before, but she doesn't live to see the morning because a police raid turns horribly wrong. George Floyd leaves a convenience store, not realizing he will take his last breath under the weight of someone's knee, and in his final moments, calls out for his mom. Peaceful protests become violent. Health rapidly shifts to sickness. In places where there was once community, there is now division.

On top of all of this, it seems we no longer agree on what is true. We aren't just fighting over our opinions of facts; we are polarized over whether the fact is, in fact, a fact. We are at odds over whether science is real. We are at odds over whether an election has been won or lost. We are at odds over the value of compromise.
Editors' Picks

An 'Electrifying' Economist's Guide to the Recovery

'I Forget About the World:' Afghan Youth Find Escape in a Video Game

That polarization, coupled with the social isolation required to fight this pandemic, has left us feeling more alone than ever.

When I was in my late teens, I sat in the back of a taxi zipping through the busyness and bustle of Manhattan. I looked out the window and saw a woman on her phone in a flood of tears. She was standing on the sidewalk, living out a private moment very publicly. At the time, the city was new to me, and I asked the driver if we should stop to see if the woman needed help.

He explained that New Yorkers live out their personal lives in public spaces. "We love in the city, we cry in the street, our emotions and stories there for anybody to see," I remember him telling me. "Don't worry, somebody on that corner will ask her if she's OK."

Now, all these years later, in isolation and lockdown, grieving the loss of a child, the loss of my country's shared belief in what's true, I think of that woman in New York. What if no one stopped? What if no one saw her suffering? What if no one helped?

I wish I could go back and ask my cabdriver to pull over. This, I realize, is the danger of siloed living — where moments sad, scary or sacrosanct are all lived out alone. There is no one stopping to ask, "Are you OK?"

Losing a child means carrying an almost unbearable grief, experienced by many but talked about by few. In the pain of our loss, my husband and I discovered that in a room of 100 women, 10 to 20 of them will have suffered from miscarriage. Yet despite the staggering commonality of this pain, the conversation remains taboo, riddled with (unwarranted) shame, and perpetuating a cycle of solitary mourning.

Some have bravely shared their stories; they have opened the door, knowing that when one person speaks truth, it gives license for all of us to do the same. We have learned that when people ask how any of us are doing, and when they really listen to the answer, with an open heart and mind, the load of grief often becomes lighter — for all of us. In being invited to share our pain, together we take the first steps toward healing.
So this Thanksgiving, as we plan for a holiday unlike any before — many of us separated from our loved ones, alone, sick, scared, divided and perhaps struggling to find something, anything, to be grateful for — let us commit to asking others, "Are you OK?" As much as we may disagree, as physically distanced as we may be, the truth is that we are more connected than ever because of all we have individually and collectively endured this year.

We are adjusting to a new normal where faces are concealed by masks, but it's forcing us to look into one another's eyes — sometimes filled with warmth, other times with tears. For the first time, in a long time, as human beings, we are really seeing one another.

Are we OK?

We will be.
Source: The New York Time
Hi Guys,
The Duke & Duchess of Sussex have just released a new portrait, captured by Matt Sayles, a Los Angeles based photographer.
This photo, the first formal portrait they've released since stepping down as senior members of the royal family earlier this year, coincides with news of the couple's upcoming stint as hosts and emcees for their TIME100 virtual conversation, titled "Engineering a Better World.", to be hosted tomorrow, Tuesday 20th October.





Photoshoots 2020 | Time 100 – Matt Styles
Meghan Markle will soon participate in a rare interview—with a twist. This time, she'll be the one asking the questions.

On August 14, the Duchess of Sussex will close out a virtual summit from The 19th*—a new nonprofit, nonpartisan newsroom focusing on gender and politics—with an interview with its cofounder and CEO Emily Ramshaw.

The event will mark the centennial of women's right to vote with a series of live-streamed conversations between prominent women in politics, civics, journalism, and the arts. The organization is named for the transformative amendment that granted women—but in practice, white women—the ballot. The asterisk serves as a visible reminder of the 19th amendment's unfinished business.

That kind of candor—about whom our democratic ideals have accommodated and whom those same values have failed to protect—seems to have drawn Markle's interest.

"The 19th*'s commitment to reporting and storytelling that lifts up those who are too often underrepresented in the media has never been more important," the duchess said in a statement to Glamour. "I'm looking forward to asking the cofounder what it means to build a media outlet with gender equity, diversity, and community at its core."

Ramshaw explains that "the duchess learned about The 19th* and its mission and reached out to us. She told us that our vision for The 19th*—building a truly diverse and representative newsroom that covers women with nuance—spoke to her immediately."

The summit—The 19th* Represents—will see journalists from the outlet sit down with some of the most influential women in America: three U.S. senators (including potential vice presidential candidate Kamala Harris), several congresswomen and congressional candidates, Melinda Gates, Hillary Clinton, and Stacey Abrams. It will also feature none other than Meryl Streep.

But even in that group, the duchess is a standout. Since stepping back from her duties as a senior royal in March and moving stateside, she has made just a handful of public appearances. And next week's event will be a first—an interview, with Markle holding the proverbial cards and Ramshaw in the hot seat.

"I would call it a surreal experience for me," Ramshaw says, laughing. The 19th* went live less than a week ago. The summit itself is the culmination of months of intense work. In no universe was the active participation of Meghan Markle on Ramshaw's vision board.

The session will focus on what motivated Ramshaw—a former executive editor of the Texas Tribune—to launch her new venture and how The 19th* intends to approach its work. According to the official description of the conversation, Ramshaw will be asked about "creating a transformative newsroom centered on gender equity."

In conceiving of the summit, Ramshaw and the team intended to "bring together the women who are changing the game." She wanted to hear from women who were at the forefront—whatever the cause. That meant enticing Abrams to talk about voting rights and getting Gates, who has been leading an international conversation about vaccines for decades, to take stock of where we are in the pandemic.

But while there can be no doubt that Markle—an American actor and proud feminist who married into one of the most traditional, conservative families on the planet—has changed the game, it was never Ramshaw's intention to land a duchess for the summit, nor did she expect that she herself would feature in the lineup.

In general, Ramshaw likes to ask the questions—not answer them. But not this time. "It feels vulnerable, but also important," she explains. "Journalism is a critical piece of the democratic equation. We should ask questions about it. So we're looking forward to rounding out the week with this chance to talk about the mission of the 19th*, and I'm supremely excited to get to do that with someone who believes deeply in gender equity and racial justice and high-quality journalism."

Ramshaw—consummate reporter—has guarded the news of the duchess's involvement until now. With one notable exception: She couldn't resist letting her daughter in on the secret. Putting the revelation in preschool terms, Ramshaw told her that she was going to meet a princess. The news did indeed impress Ramshaw's daughter, who is four; it also risked a leak.

For the past six months, Ramshaw has angled Zooms to make sure her daughter is just out of the frame in calls with investors. She has structured meetings around nap time. While she is the first to allow that as "a white woman of privilege," she's found the pandemic far easier to cope with than many other women, it hasn't been simple to get a startup up and running under lockdown while parenting.

Just as Ramshaw was gearing up for the site's debut, she and her husband made the decision to send their daughter back to day care "because we couldn't get across the finish line with her at home," Ramshaw says. "So she walks straight in, bursts into the room, and declares, 'My mommy is going to talk to a princess!' Thank God no one believed her."

The 19th* Represents is free to attend online, and those interested in watching Meghan flex her Oprah interviewer skills can register here. Her session will stream at approximately 4:30 p.m. ET on Friday, August 14.
Source: Glamour
We have a new addition to The #19thRepresents virtual summit — Meghan, The Duchess of Sussex.

The Duchess will join us on our final day of programming, Friday, Aug. 14, for a conversation with our co-founder and CEO, @eramshaw.

Register to attend: https://t.co/tgg6yu2YTX pic.twitter.com/6IVGl4IUJM

— 19thnews (@19thnews) August 6, 2020
Home sweet house party! Prince Harry planned a low-key celebration for his wife Meghan Markle's 39th birthday at their Los Angeles residence, a source exclusively tells Us Weekly. Meghan's mother, Doria Ragland, and the couple's 14-month-old son, Archie, were both in attendance.

"They spent the day as a family and in the evening Doria looked after Archie so that Meghan and Harry could enjoy some couple time," the insider said of the Tuesday, August 4, festivities. "Harry cooked Meghan a three-course dinner, but Doria helped him with the preparation."

The source adds: "While Harry has become a better cook since marrying Meghan, he still has a long way to go!"

The former military pilot, 35, "organized a huge chocolate birthday cake, covered in icing sugar and balloons" to make sure Meghan's big day was one to remember.

When it came to her present, Harry went for something both unique and sentimental.

"He wanted the gift to be personal, so he surprised Meghan with a necklace that he designed," the insider tells Us. "And a framed photograph of the two of them, which he took himself."

For her part, the California native "wanted to keep it small and intimate" this year, but the source says Meghan plans to throw a "big, glamourous birthday party with all her friends for her 40th next year."

While the family honored Meghan in L.A., some of her royal relatives sent well wishes from England to commemorate the milestone.

"🎈Wishing The Duchess of Sussex a very happy birthday!" the royal family's official Instagram account wrote alongside a photo of the queen and Suits alum in 2018.
Source: US Weekly
The Duchess of Sussex has lost the first round of her lawsuit against Associated Newspapers, agreeing to pay more than £67,000 in legal costs, it was revealed in court yesterday.

The news was revealed via a written submission from 22 July, in which the Duchess agreed to pay the fees after the High Court's Mr Justice Warby struck out parts of Meghan's claim in May, including allegations of 'deliberately stirring up' issues between her and her father.

Although the Duchess was not present for proceedings, her lawyers are fighting to prevent the naming of five of her friends, each of which spoke to People magazine about her relationship with her father, Thomas Markle.

Meghan is suing Mail on Sunday and MailOnline over five articles, including the publication of private letters sent to her father after the Royal Wedding in 2018, when he was forced to pull out of attending and walking her down the aisle due to staging photographs of himself for the paparazzi, as well as health issues connected to an operation on his heart. The Duchess is seeking damages from the newspaper for alleged misuse of private information, copyright infringement and breach of the Data Protection Act.

Associated Papers' lawyers argue that the cooperation of five of Meghan's friends with People magazine, which revealed details of the private correspondence, negates her suit. 'Information in the People interview about the claimant's relationship and dealings with her father, including the existence of the letter and a description of its contents and the claimant's father's letter in response, could only have come (directly or indirectly) from the claimant,' their lawyers said.

The People magazine article included a quote from one source which stated, 'She's like 'Dad, I'm so heartbroken. I love you. I have one father. Please stop victimising me through the media so we can repair our relationship.'

Associated Papers' lawyer Antony White QC told the court in a written submission, 'The friends are important potential witnesses on a key issue. Reporting these matters without referring to names would be a heavy curtailment of the media's and the defendant's entitlement to report this case and the public's right to know about it.

'No friend's oral evidence could be fully and properly reported because full reporting might identify her, especially as there has already been media speculation as to their identities.'

In a witness statement, Meghan said: 'Associated Newspapers, the owner of the Daily Mail and the Mail on Sunday, is threatening to publish the names of five women – five private citizens – who made a choice on their own to speak anonymously with a US media outlet more than a year ago, to defend me from the bullying behaviour of Britain's tabloid media.

'These five women are not on trial, and nor am I. The publisher of the Mail on Sunday is the one on trial. It is this publisher that acted unlawfully and is attempting to evade accountability; to create a circus and distract from the point of this case – that the Mail on Sunday unlawfully published my private letter.

'Each of these women is a private citizen, young mother, and each has a basic right to privacy.'

Mr Justice Warby ended the proceedings saying he would inform the Duchess of his decision in writing at a later date, adding that he was 'not going to make any predictions' over when that might be.
Source: Tatler