Hello Guys,
Sorry for the lack of news, I have been so busy recently. I have just added new HQ photos from Meghan's photoshoot for Mr Porter from 2012. One of my favourite shoots ever! We had lower versions in the gallery, click below to access the 05 HQ photo.



Photoshoots 2012 | Mr Porter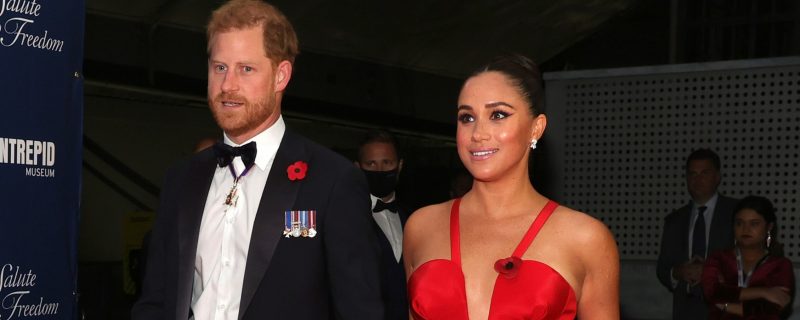 Hello Everyone,
On Wednesday, the Duke & Duchess of Sussex attended the 2021 Salute To Freedom Gala at New York's Intrepid Museum. Meghan wore a bold red Carolina Herrera gown at the event. You can find all pictures in the gallery, thanks to Elodie <3









Appearances & Engagements 2021 | 10.11.21 – 2021 Salute To Freedom Gala – Arrivals
Appearances & Engagements 2021 | 10.11.21 – 2021 Salute To Freedom Gala – Inside
Hello guys,
I have updated the gallery with more pictures from Meghan & Harry in New York. on Friday 24th September, the Duke & Duchess of Sussex visited P.S.123, a public elementary school in Harlem, where Meghan read her first children's book, The Bench. After leaving the school, Meghan & Harry stopped by restaurant Melba's Harlem. You can find all photos in the gallery.










Appearances & Engagements 2021 | 24.09.21 – Visits P.S.123, a public elementary school in Harlem
Appearances & Engagements 2021 | 24.09.21 – Stops by Melba's Harlem
Hello everyone,
As you may have already seen, Meghan & Harry were both in New York at the end of last month. They appeared on stage at the Global Citizen Live concert on Saturday 25th September. I have added 107 HQ photos of the event as well as more photos of the pair arriving and leaving Central Park. Check them out! Thanks Elodie for your help!



















Appearances & Engagements 2021 | 25.09.21 – 2021 Global Citizen Live Festival
Candids 2021 | 25.09.21 – Arriving at the Global Citizen concert
Candids 2021 | 25.09.21 – Leaving the Global Citizen concert in Central Park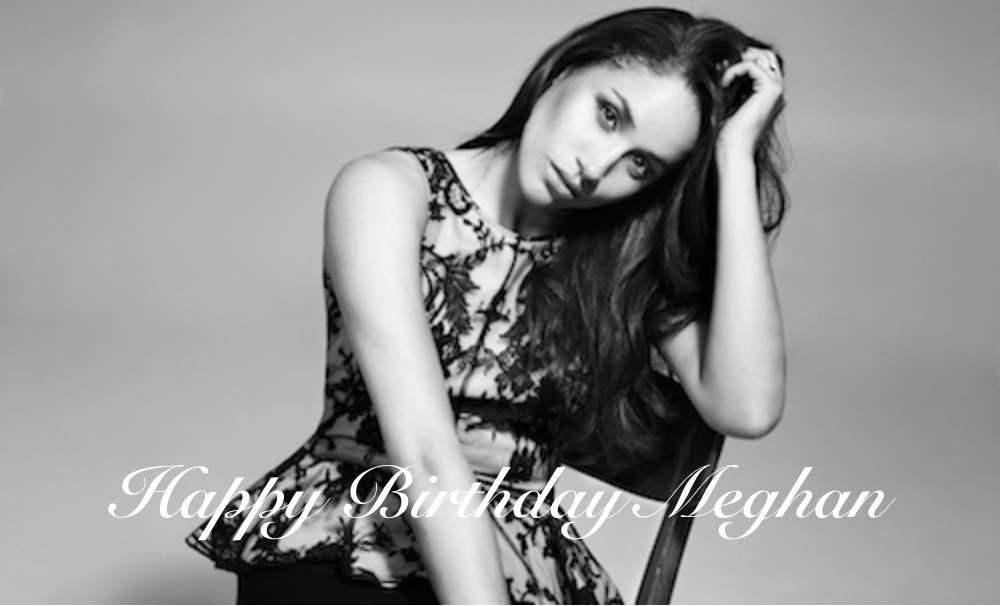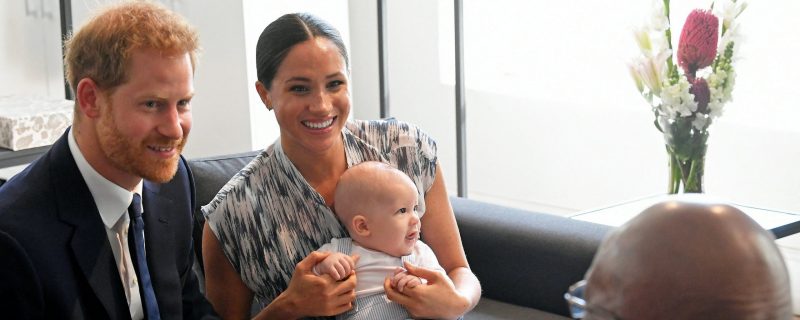 Prince Harry and Meghan Markle's newest bundle of joy has arrived!

The Duke and Duchess of Sussex have welcomed a baby girl, a baby sister for their 2-year-old son Archie Harrison, a spokesperson for the couple announced on Sunday, June 6. Her name pays tribute to both Queen Elizabeth II and Harry's late mother, Princess Diana.

"It is with great joy that Prince Harry and Meghan, The Duke and Duchess of Sussex, welcome their daughter, Lilibet "Lili" Diana Mountbatten-Windsor, to the world," the statement said. "Lili was born on Friday, June 4 at 11:40 a.m. in the trusted care of the doctors and staff at Santa Barbara Cottage Hospital in Santa Barbara, CA. She weighed 7 lbs 11 oz."

The statement continued, "Both mother and child are healthy and well, and settling in at home. Lili is named after her great-grandmother, Her Majesty The Queen, whose family nickname is Lilibet. Her middle name, Diana, was chosen to honor her beloved late grandmother, The Princess of Wales. This is the second child for the couple, who also have a two-year-old son named Archie Harrison Mountbatten-Windsor. The Duke and Duchess thank you for your warm wishes and prayers as they enjoy this special time as a family."

Meghan and Harry also said in a personal message posted on their Archewell charity website, "On June 4th, we were blessed with the arrival of our daughter, Lili. She is more than we could have ever imagined, and we remain grateful for the love and prayers we've felt from across the globe. Thank you for your continued kindness and support during this very special time for our family."

The website also stated, "While the Duke and Duchess are on parental leave, Archewell will continue to do important work and publish stories on the site. We look forward to seeing you!"

In addition, the message read, "For those inquiring on sending gifts, we would ask that you support or learn more about these organizations working for women and girls: Girls Inc., Harvest Home, CAMFED or Myna Mahila Foundation."

Meghan and Harry announced their pregnancy on Valentine's Day with a photo of the couple that showed the 39-year-old actress and activist's baby bump. "We can confirm that Archie is going to be a big brother," a representative said at the time. "The Duke and Duchess of Sussex are overjoyed to be expecting their second child."

During their explosive tell-all sit-down with Oprah Winfrey that CBS aired on March 7, the twosome revealed they're expecting a baby girl, and that the child would arrive in the summertime.

Harry, 36, couldn't contain his excitement as he gushed to Oprah about his little girl on the way. "To have any child, any one or any two would have been amazing," he said, "But to have a boy and then a girl, you know, what more can you ask for? But now, you know, now we've got our family. We've got, you know, the four of us and our two dogs, and it's great."

As for whether more little ones might be in the cards, the couple, who are currently based in Santa Barbara, California, told the TV icon they would be done once they welcome the second baby, with Meghan adding, "Two is it."
Source: E! Online
Hello Guys,
I hope you are doing well?
Apologies for the lack of news but I have been very busy lately. I have just added two new photos from Meghan for Self Assignment from 2015. The shoot is just beautiful!





Photoshoots 2015 | Self Assignment
Hello Everyone,
The very-much anticipated interview with Oprah was released in the US yesterday on CBS. For the record, no subject was off the table and the Duke & Duchess of Sussex have not been paid for their participation.
If you are based in the UK, the interview will air tonight on ITV (9pm).
Please see below a resume from The Telegraph of what The Duke & Duchess of Sussex discussed with Oprah during the two-hour interview:
The Duchess of Sussex has revealed she contemplated suicide but was rebuffed when she sought help from the Royal Household. She told Oprah Winfrey that she felt so unsupported and alone: "I just didn't want to be alive any more."

Meghan, 39, said she "went to the institution for help" but was told it would not be forthcoming as it "wouldn't be good for the institution".

The Duchess said that, in her desperation, she even went to the HR department but was told that while they sympathised, they could not do anything as she "wasn't staff".

Among a series of dramatic and damaging revelations, she revealed that one member of the Royal family raised concerns during "several conversations" with Prince Harry about the darkness of their unborn child's skin.

She suggested that such worries were one of the reasons Buckingham Palace decided that Archie, when he was born, could not be made a prince.

The Duchess also claimed that her sister-in-law, the Duchess of Cambridge, had once made her cry, as opposed to the other way round.

The couple said they had been left unprotected and let down by the Royal family, suggesting they were eventually forced to walk away when their appeals for help fell on deaf ears. They said they were eventually "cut off financially".

Prince Harry, who joined his wife and Ms Winfrey for the second half of the interview, revealed that his relationship with his father, the Prince of Wales, had also suffered significant damage.

He said Prince Charles had stopped taking his calls after he"took matters into his own hands".

With sadness, he added: "There's a lot to work through there. I feel really let down because he's been through something similar. He knows what pain feels like and Archie's his grandson."

Archie duchess of sussex
Archie made an appearance in footage shown during the interview
The Duke suggested that other members of the Royal family had been jealous of the ease with which Meghan fitted into royal life and the phenomenal public reaction she received.

In lighter moments, the couple revealed they had secretly married in their back garden three days before the spectacle of their big royal wedding in Windsor. The ceremony was conducted by the Archbishop of Canterbury.

"It was just the three of us," the Duchess smiled.

The couple also revealed that they were expecting a girl. It is thought to be the first time a member of the Royal family has revealed the gender of an unborn baby
Source: The Telegraph
Hello Guys;
What an amazing news! The Duke and Duchess of Sussex have announced they are expecting their second child. The couple shared a black and white picture of themselves, taken by longtime friend of the couple, Misan Harriman.
A spokesperson for The Duke and Duchess of Sussex said:
"We can confirm that Archie is going to be a big brother.

The Duke and Duchess of Sussex are overjoyed to be expecting their second child."
Last November, the Duchess of Sussex wrote a deeply personal account of suffering a miscarriage after she decided to speak out in order to encourage others to do the same, to encourage others to listen and in doing so, lighten the load for others who are grieving.
The couple already have a son Archie Harrison Mountbatten-Windsor who was born on 6th May 2019.
Congratulations to The Duke & Duchess of Sussex, we wish you all the best!
Meg, I was there at your wedding to witness this love story begin, and my friend, I am honoured to capture it grow. Congratulations to The Duke and Duchess of Sussex on this joyous news!#remoteshoot #shotonipad #shotbymisan pic.twitter.com/3iSYjydVj9

— Misan Harriman (@misanharriman) February 14, 2021
You can now find the photo in our gallery:





Official Portrait 2021 | February 2021 – Pregnancy Announcement (Misan Harriman)